Contact - TESTIMONIALS
ImPACT is an excellent tool used to treat and manage concussions.  Our medical team is grateful for the added information Dr. Czarnota presents to us when determining when to return a player to the ice.  Any athlete who suffers a concussion should turn to this system to insure the safest and healthiest return to action. 
Dennis MacDonald, ATC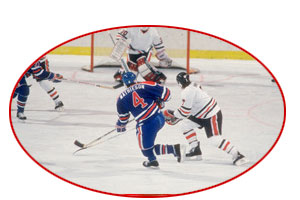 Head Athletic Trainer for the Plymouth Whalers

I was very pleased with the thoroughness of the evaluation. The information shared with me after my daughter's injury was very helpful in understanding the recovery process.

Judy – parent


Concussions are different than any other injury.  You may feel good a few days later and then symptoms return during activity.  Dr. Czarnota carefully tracked my return to baseline, which gave me greater security to begin skating symptom-free.  With this system in place, everyone involved from myself to my parents felt much more comfortable with the medical decision to return to play. 
M.L. – professional hockey player

Dr. Czarnota is a key member of our Sports Medicine team.  He brings valuable expertise to the management of our athletes with concussion.  His experience with athletes of all ages and skill levels contributes to the effective diagnosis, treatment and safe return to play of the concussed athlete. 
Scott Eathorne, M.D.
Providene Hospital - Family and Athletic Medicine


As a soccer player since the age of 5 I have heard my coaches say many times "to shake it off" after an injury. Dr. Czarnota's program helped me understand why that is not always possible and the importance of giving in to allowing time for the brain to recover. I would like to see coaching staff become more aware of this program. 

A.C. – collegiate soccer player