LINKS AND NEWS
This website is designed to offer current information and all efforts are made to insure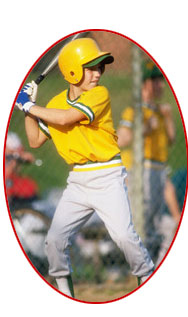 the accuracy of its content. It is not meant to be an exhaustive or authoritative source for all concussion information but is intended to provide details related to the unique contributions that Neuropsychology can offer to comprehensive and progressive concussion management.

Prompt medical attention should be sought if there is any reason to suspect a more severe brain injury, in the presence of prolonged symptoms or if there is any deterioration in presentation.
---
Dr Czarnota in the News
Dr. Czarnota participates in the London Hockey Concussion Summit
Concussion rate 'alarmingly high' in women's game - Dr. Czarnota in the 2nd of a three part series
The fear of being soft: playing through concussions - Dr. Czarnota in a three part series on concussions in hockey
New Research and News on Concussions - Dr. Czarnota's in Michigan Hockey - READ ARTICLE
Concussion Update 2008 - Dr. Czarnota's article on AskHockeyMom.com - READ ARTICLE
Concussions: In the fog - Dr. Czarnota's Interview with the The Ottawa Citizen - READ ARTICLE
State physician introduces new testing system for concussions - Heritage Newspapers - READ ARTICLE
No more head games - The Herald Net - READ ARTICLE
---
LINKS
For more details regarding references and statistics cited you are encouraged to access the information directly through the following links:

Concussion in Sports Group (Berlin, 2016)
CDC (2017) - Heads Up
National Athletic Trainers Association (2014). Position statement: Management of sports-related concussion.
Baseline schedules
National Federation of High School Associations Information on concussions (2009)