Testing - POST-INJURY EVALUATIONS
OFFICE VISITS

Office appointments can be made for the direct evaluation of the concussed athlete for patients in and around southeastern Michigan and should ideally be arranged within 24-72 hours of injury. Initial post-injury evaluations typically require about two hours to complete including feedback and recommendations; follow-up evaluations, if needed, generally require one hour. Attempts will be made to bill the appropriate medical insurance but some insurance plans do not cover these services.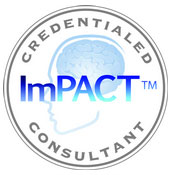 Office hours are currently split between Farmington Hills and Northville; please call (248) 230-2299 to schedule an appointment.


PLEASE CONTACT DR. CZARNOTA IF YOU NEED ASSISTANCE FINDING AN EXPERIENCED HEALTHCARE PROVIDER IN YOUR AREA TO PROVIDE APPROPRIATE CLINCAL FOLLOW UP IF AN INJURY HAS OCCURRED.


TELEPHONE CONSULTATIONS

This can be conducted on a per incidence basis when the athletic trainer or physician has conducted a post-injury evaluation with ImPACT in their clinic and they desire an experienced neuropsychologist to assist with the interpretation of the data. Current charges are $150 per consultation.


This service can also be arranged in advance as a formal arrangement with the school, team, league or physicians office - thereby retaining Dr. Czarnota as an on-call consultant available to assist the athletic trainers or physicians with interpreting the post-injury ImPACT results that they have gathered. This is an annual agreement that provides unlimited consultations for a fixed cost. Costs of this option vary based on the number of athletes involved and whether it entails a single school/team or a conference/league. Please contact Dr. Czarnota for more information.